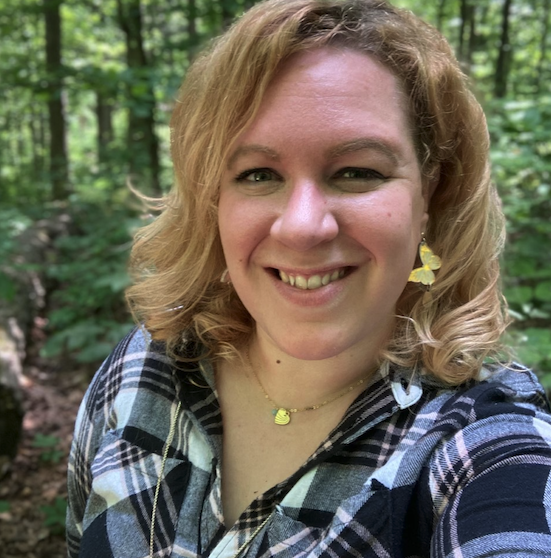 "With Jordan's guidance, I was able to land a dream career and continue to grow as a voice within my community."
"Jordan is an enthusiastic champion of each individual he works with. Knowing the importance of connection, Jordan approaches his clients' interests with genuine curiosity. He helped me find the synergy among all of my varied ideas and passions; helping me feel less discombobulated and more aligned with my purpose. Community is extremely valuable to me and Jordan taught me that networking and fitting the puzzle pieces together not only benefit others but myself. With Jordan's guidance, I was able to land a dream career and continue to grow as a voice within my community."
Alyse Carter
VIP Events Director/JLH Hospitality Admin at Merriweather Post Pavilion
"Working with Jordan was illuminating."
"When our sessions began, I had an open mind and a resume that I was proud of, but no ability to truly tell the story of my value as it pertains to my career. Over the last ten years, I had the opportunity to bounce around a few unique positions within the entertainment and live event sphere. These experiences have been valuable, but I struggle with sharing them and connecting them in a way that highlights my skill set and doesn't make me feel like I'm just dropping names. Moreover, a combination of the pandemic shuttering the live event industry and new motherhood has ushered in new anxieties about what the next stage of my career will look like.
Jordan has helped me to begin owning my strengths and building the vocabulary I need to succeed in my future goals. He has offered and helped me to develop strategies for mitigating anxiety and self-consciousness while challenging me to truly tap into my values and find confidence and intentionality in a new direction.
I look forward to continuing to work with Jordan. I have already seen the positive effects our sessions have had in the short time since we began and I look forward to the increased clarity and focus his insight will provide in the future."
Hanna Cohen
CoCo Backstage Hospitality (Elton John, Firefly Festival)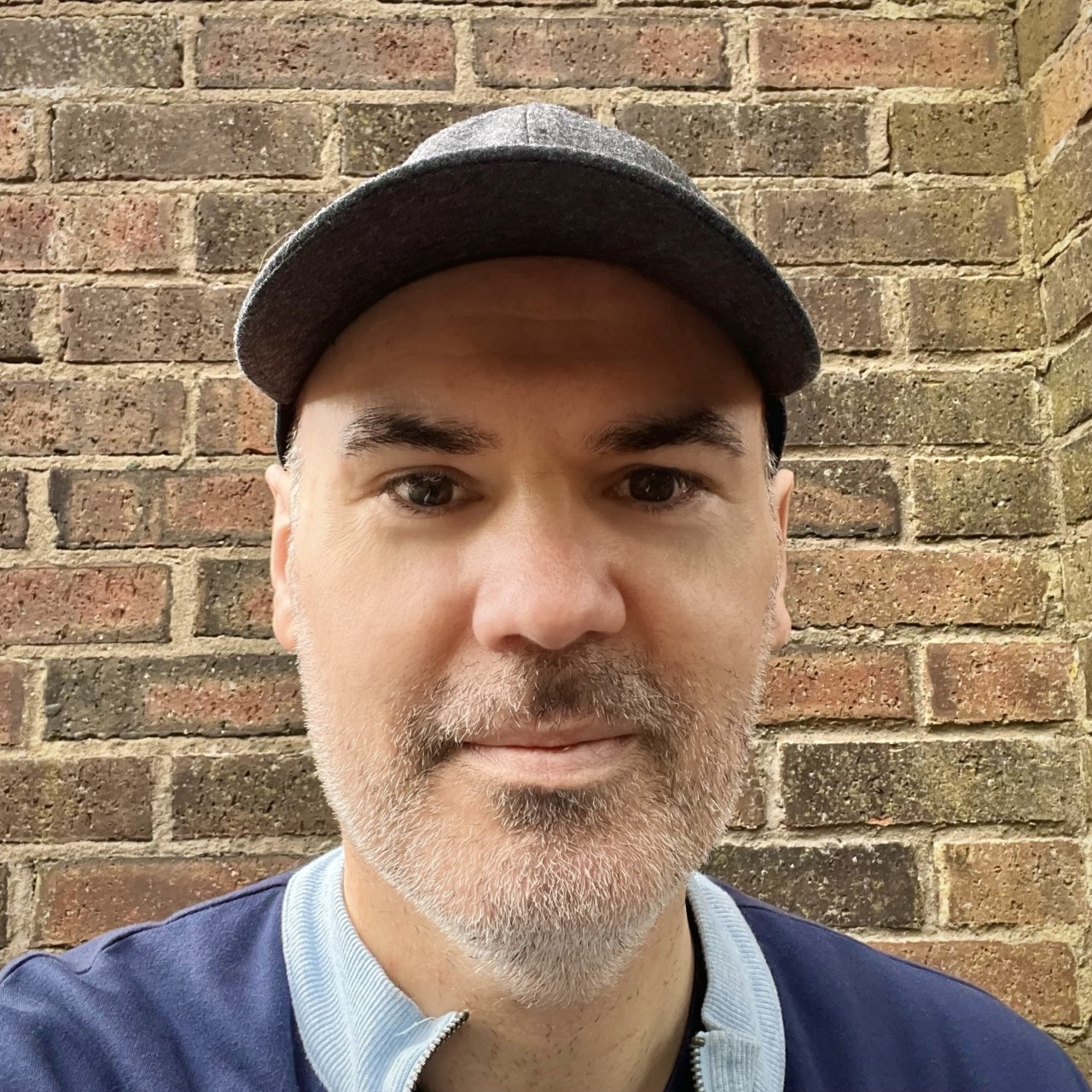 "Jordan's openness, compassion, empathy, and humor take his coaching to a level well above his extensive academic and professional qualifications."
"Within my first few sessions with Jordan, I was able to cut through the corporate culture in my workplace and communicate effectively with the right people to achieve a long-desired result on working from home. Jordan's coaching has helped me reach a new level of fulfillment at work.
Our work together has gone well beyond the world of employment, helping me to reach goals in my personal and creative life that didn't seem attainable or realistic not so long ago.
I'm based in Europe, but the physical distance has meant nothing. Jordan has a rare gift for making completely genuine connections and getting to the root of any blockages to achieving your objectives. His openness, compassion, empathy and humor take his coaching to a level well above his extensive academic and professional qualifications."
Neal Flanagan
Government Administrator | Copy editor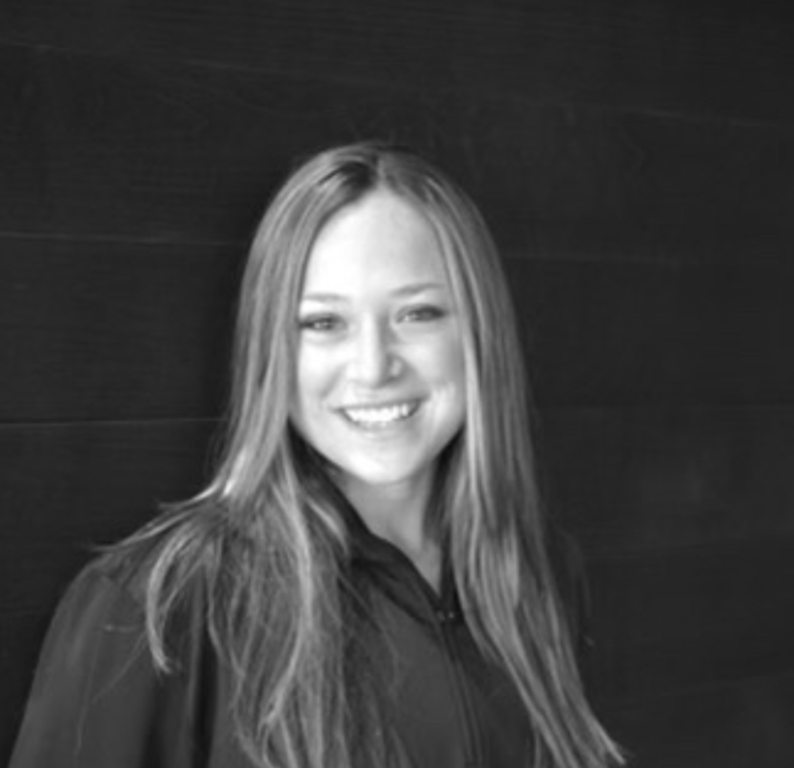 "Without Jordan, I wouldn't be living my truth, nor would I be working towards fulfilling my dreams."
"Jordan helped me uncover my fear and a deep-rooted resistance that I unknowingly had, which were blocking me from achieving my full potential.
He helped me work through my issues, and re-identify with my true self that was hidden behind my false perception of myself for many years. He encouraged me to push beyond my comfort zone to take action towards my happiness, while expanding my measurement of success.
As a coach, Jordan is kind, knowledgeable, empathetic, patient, intelligent, original, creative, understanding, and a role model.
I highly recommend working with him in all facets of your self-improvement journey, be it professionally, creatively, psychologically, or spiritually. Instead of telling you what to do, he guides you on a path to reveal the goals and steps for yourself."
Mekenzie Rosen-Stone
Theatre & Dance Programs Manager | Founder of Rose & Stone Wellness, Fitness and Yoga Professional | Performing Artist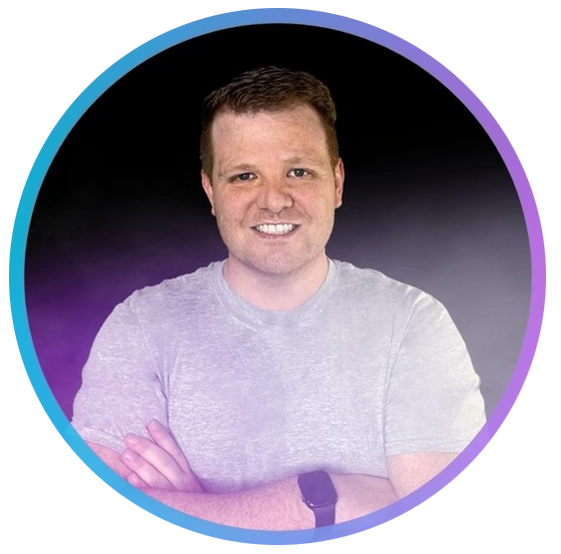 "I am truly in debt to Jordan for any successes I achieve."
"Over the course of my decade-plus career in education and educational technology, there have been countless passion projects and side-gigs that I let fall by the wayside due to a perceived lack of time, and fear of the unknown.
During my time with Jordan, he helped me to cut through the noise in my own mind, pushing me to clearly state my personal and professional goals and identify my "why" and "how." He consistently held me accountable to the work I could never commit to on my own while simultaneously extending me grace when I stumbled or hit a wall. Most importantly, he coached me using protocols I could apply on my own to independently maintain that momentum.
Jordan is a truly unique soul who leads with his heart and backs it up with his mind. I am truly in debt to him for any successes I achieve."
Nick Schiner
Educational Technology Consultant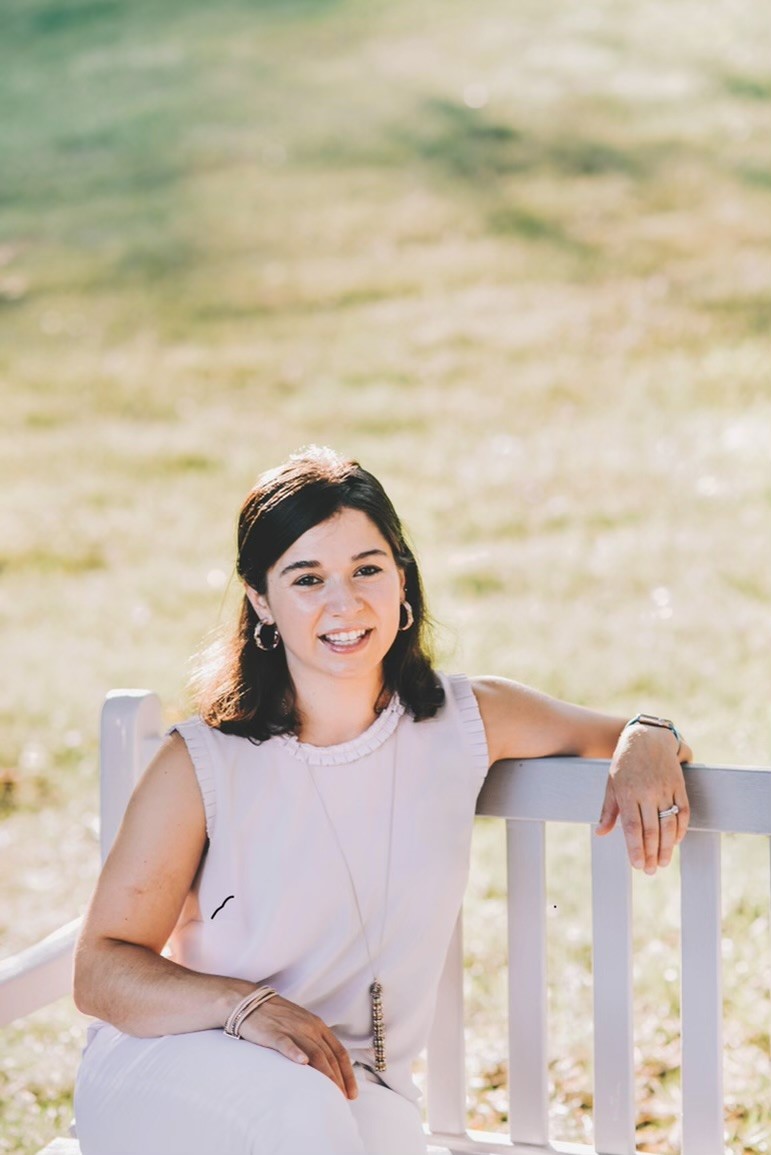 "I always leave our sessions eager and excited to share all I've learned about myself, my experiences, and my gifts with the rest of the world."
"In a world full of assumed expectations and constant culture shifts, Jordan has helped me seek clarity and notice the endless opportunities there are and that I can create for myself to design the life I've always wanted but had been too distracted and focused on outward metrics to achieve. Through his genuine innate curiosity, ability to see the best in those around him, and his desire to see everyone thrive, paired with his formal training and his own unique past experiences, Jordan led me inward and granted me permission I never knew I needed to define what I envision my own success to look like. Realizing my potential and finding the confidence to stop floating through life and start finding value in myself and the experiences that are unique to me was the greatest gift, and doing so outdoors on a weekly hike together made the journey even more impressionable.
Once able to let go of feeling selfish and the things I found myself falsely indebted to, I am now actively able to prioritize my personal growth just as equally as my professional growth, and pair the two to choose or even design opportunities that bring me true joy. Most importantly, I trust and listen to myself more than I ever have, and feel confident sharing myself with those around me. Jordan helped me rise above negativity and mediocrity in my inner circle to become a powerful and trusted voice among the leaders I once considered mentors.
One of my absolute favorite parts of working with Jordan, is that for the entire time we are together I feel like I have his undivided attention, like he is a copilot in my thought process keeping me focused 100% inward, and then in the 11th hour, just before parting ways he teaches me about something totally outside of my peripheral, bringing me back to earth and reminding me while it's important to take the time to look inward, to peel back those layers of self-exploration, it's just as important to be present and look outward: there is a whole world to explore, learn from, and enjoy. I always leave our sessions eager and excited to share all I've learned about myself, my experiences, and my gifts with the rest of the world, and curious to find new ways to apply them."
Jillian Manko
Director of Engagement at Baltimore Hebrew Congregation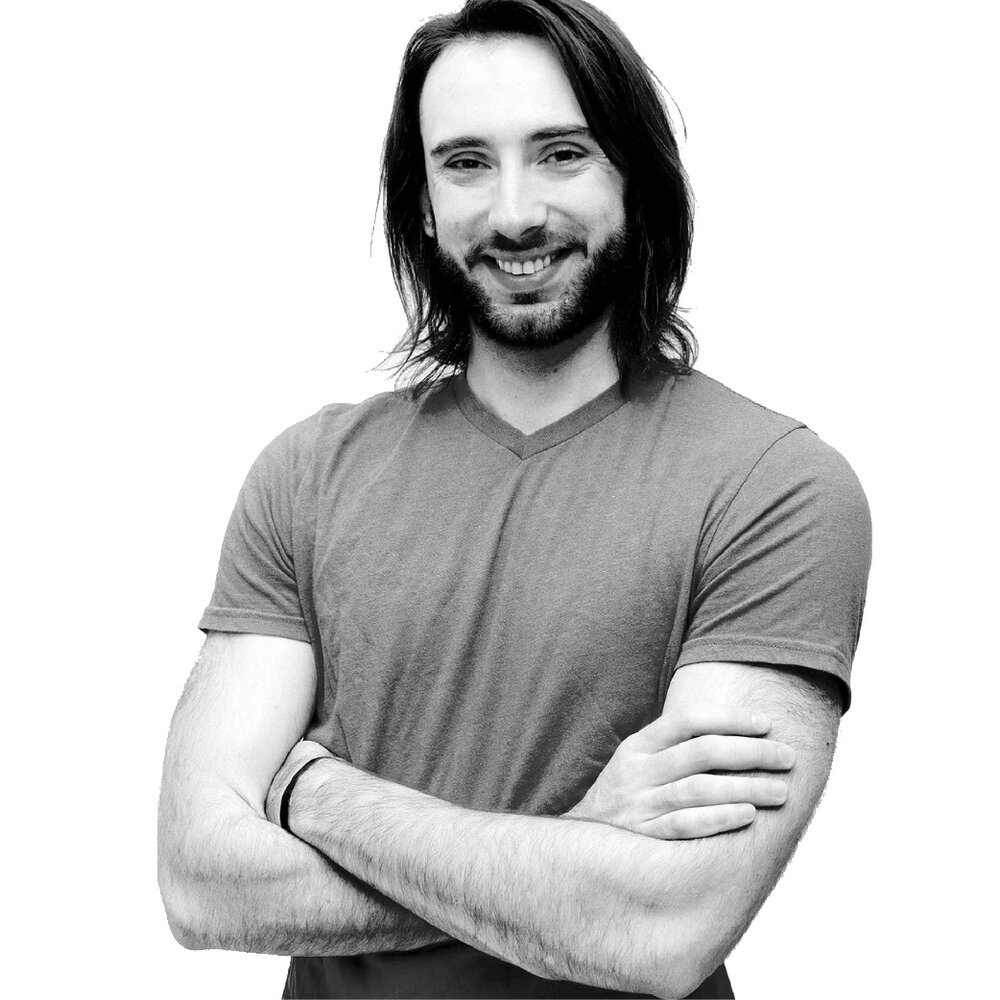 "I could not recommend Jordan enough."
"Working with Jordan has helped me realize untapped potential and discover qualities of myself I did not know I possessed.
Although I originally started working with Jordan to improve my business strategies, enhance marketing campaigns, and zero in on a business model, he helped me rediscover dormant passions and personal qualities that are the pillars of my practice. Through our sessions, Jordan helped me organize my thoughts, analyze their potential, create a plan of action, and follow through with the execution.
He is an excellent sounding board to discuss business strategies and tactics, and provides insightful details about how to attack a problem and have the maximum return on investment."
Maksim Birikov
Physical Therapist, Owner of Physica Medica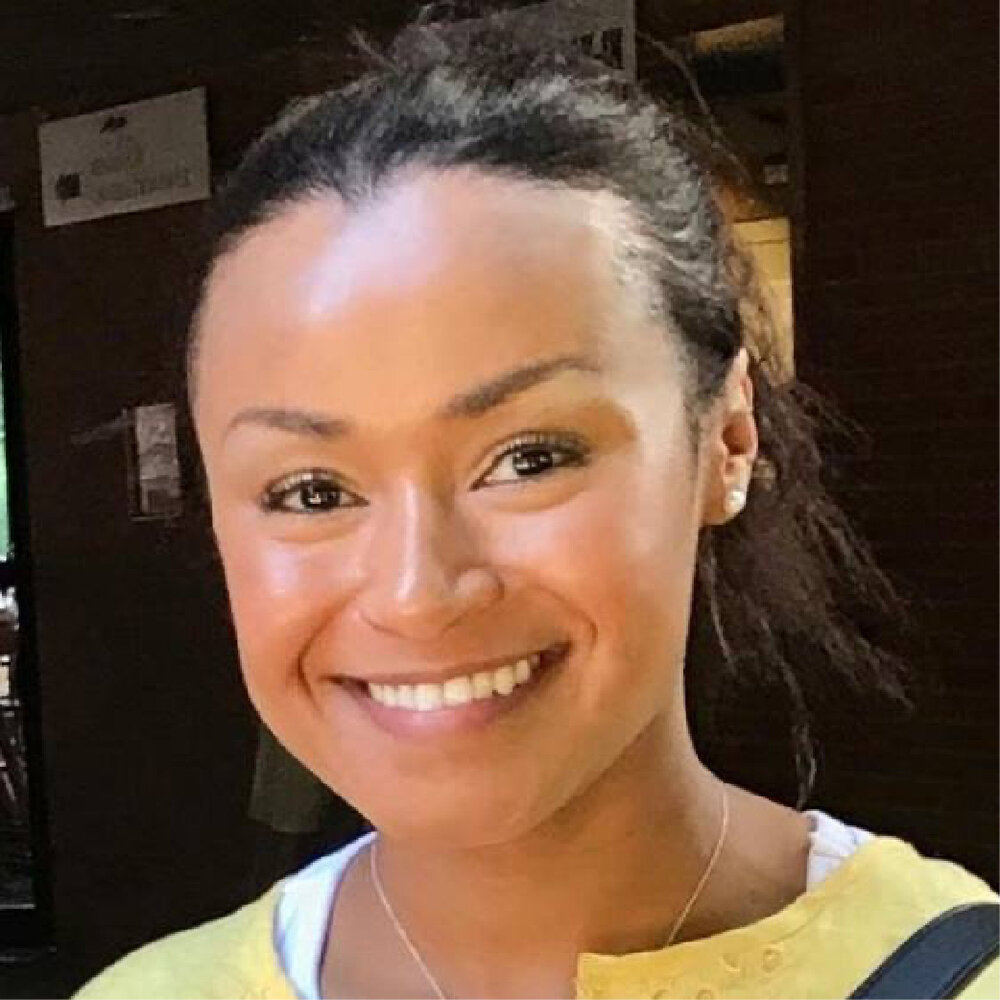 "Jordan has truly changed my life!"
"I wanted to start a new direction in my career but I couldn't imagine how I could make it really happen. Jordan helped me find the mental blocks I had that kept me stuck.
On top of that, Jordan was able to help me figure out how to build a professional identity around this new direction that felt authentic and inspired. I realized I could be a writer and a psychologist!
I cannot thank him enough for his coaching, time and guidance on this journey—he has truly changed my life!"
Nardos Bellete
Clinical Psychologist, Creative Writer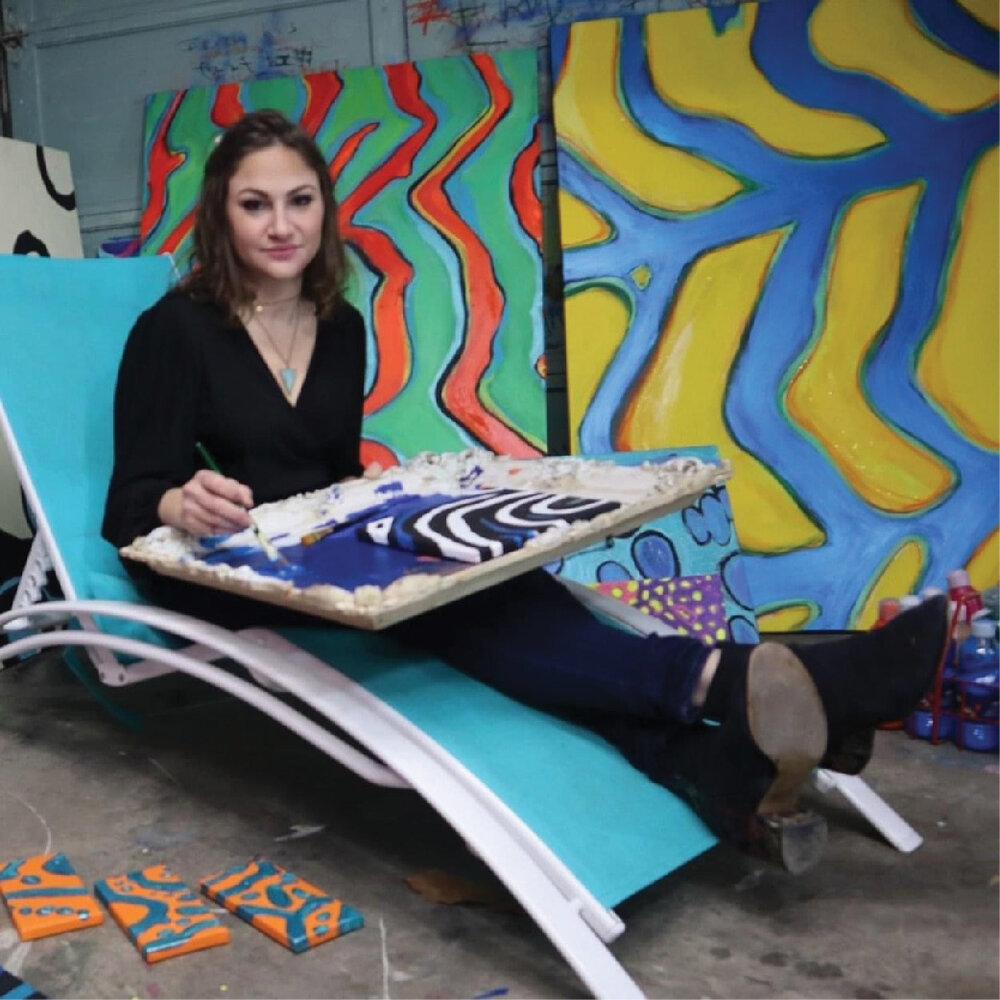 "Jordan was integral in allowing me to understand and define my career opportunities."
"He is extremely understanding and empathetic, with a unique ability to draw ideas from incomplete thoughts and aspirations. With his upbeat personality and motivating spirit, anyone would benefit from his input."
Judith Gale
Educational Nature + Art Director | Contemporary Painter | VP of Marine Biology Foundation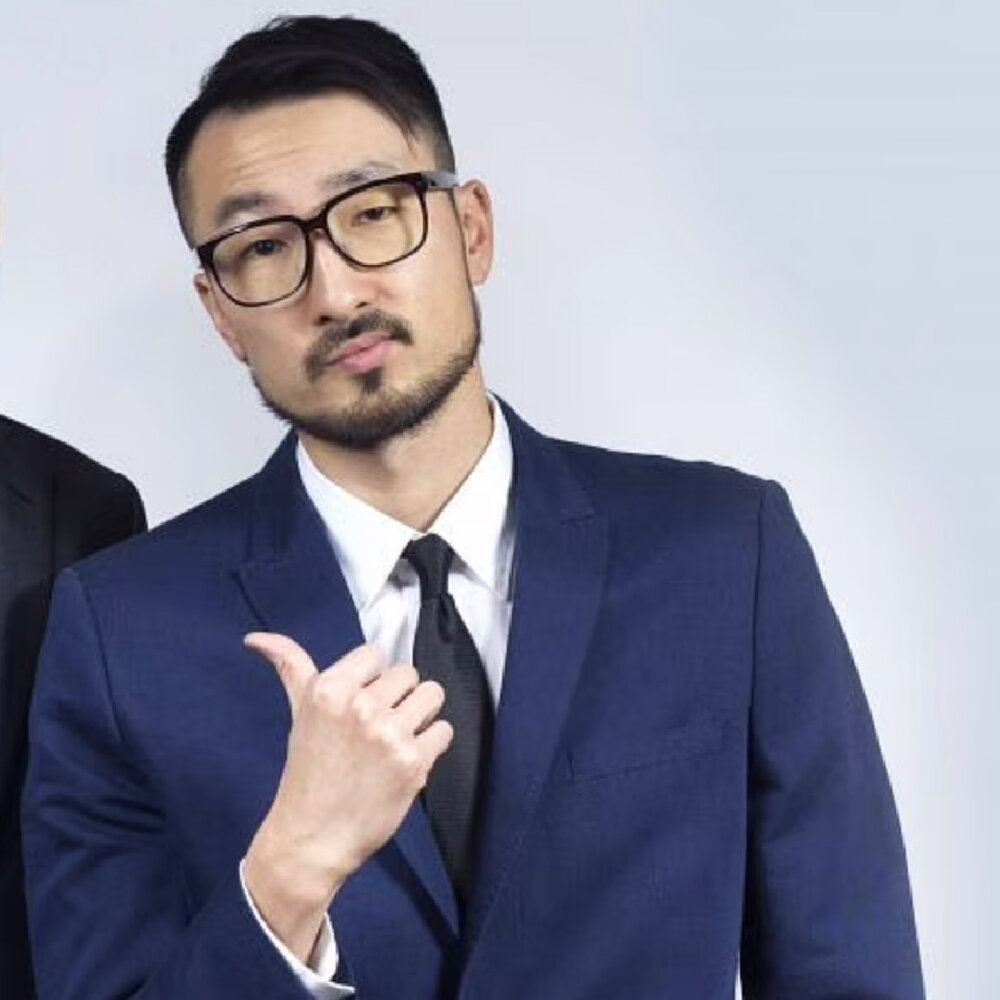 "I would recommend Jordan to anyone looking to increase their productivity."
"As a full-time host and operator of a podcast network, the never-ending demands of productivity don't often allow time for self-assessment. Like any work-related injury that accumulates over time, I had developed deeply rooted, job-related inadequacies that I had ignored, in part because I had no one to address them with. Jordan was able to help me better understand the specific values I provide to my business, allowing me to feel more confident about the success I had already achieved. Further discussions allowed me to pinpoint the aspects of my job that I loved most, providing a clearer path for the direction I'd like to take my work in the future. His conversational approach allowed me to feel comfortable and engaged. I would recommend Jordan to anyone looking to increase their productivity."
Wai Ting
Post Wrestling Podcast Network Host + Operator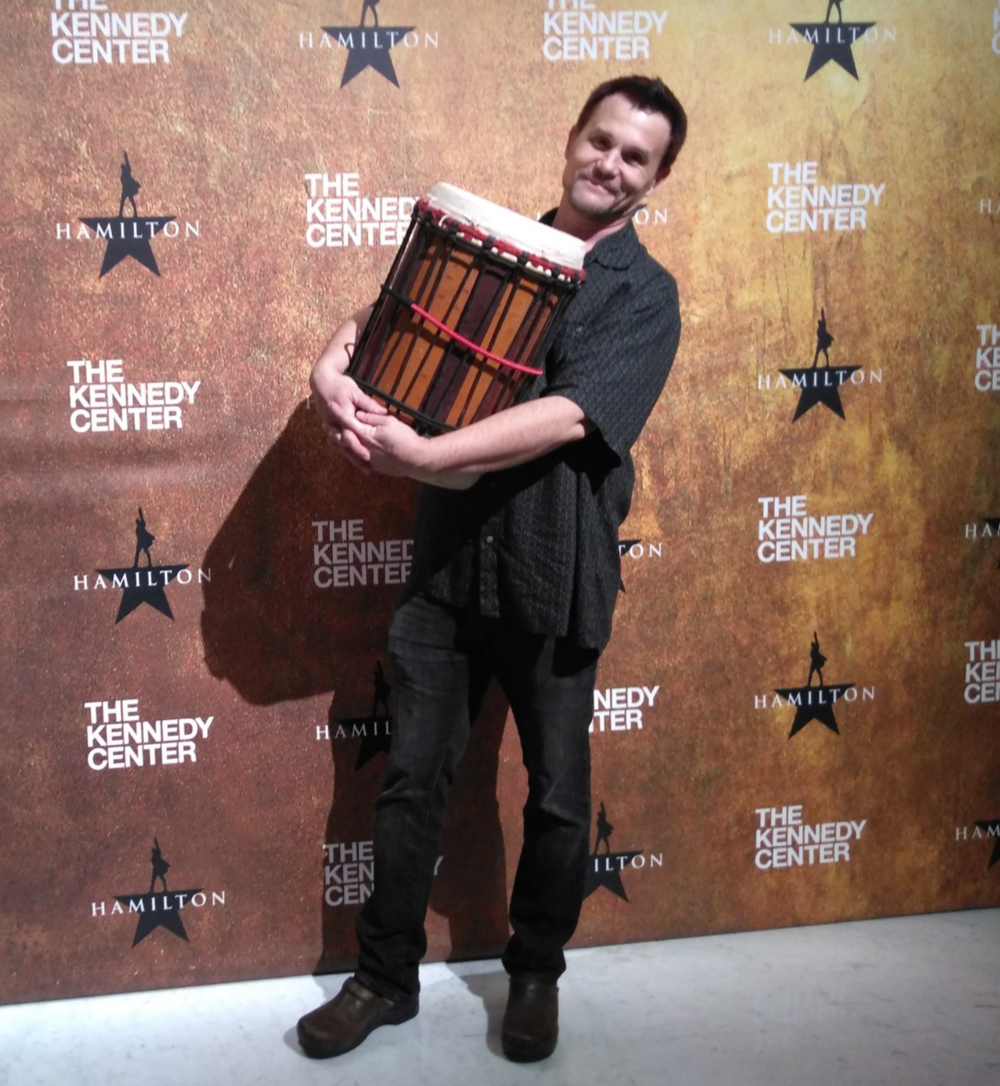 "Jordan has a deep understanding of storytelling and communication."
"He brings a natural enthusiasm combined with techniques that help fuel the process and keep me feeling inspired and empowered.
Thank you for helping me develop a regular practice of releasing and improving content. Your entrepreneurial experience and creative insights were crucial in helping me completely reverse my thinking in necessary places, and prioritize achievable goals. 
Because I had been working with Jordan regularly for weeks, I was prepared to say yes and able to follow through when the right opportunity came my way."
Mike Deaton
ZOOM Consultant + Group Facilitator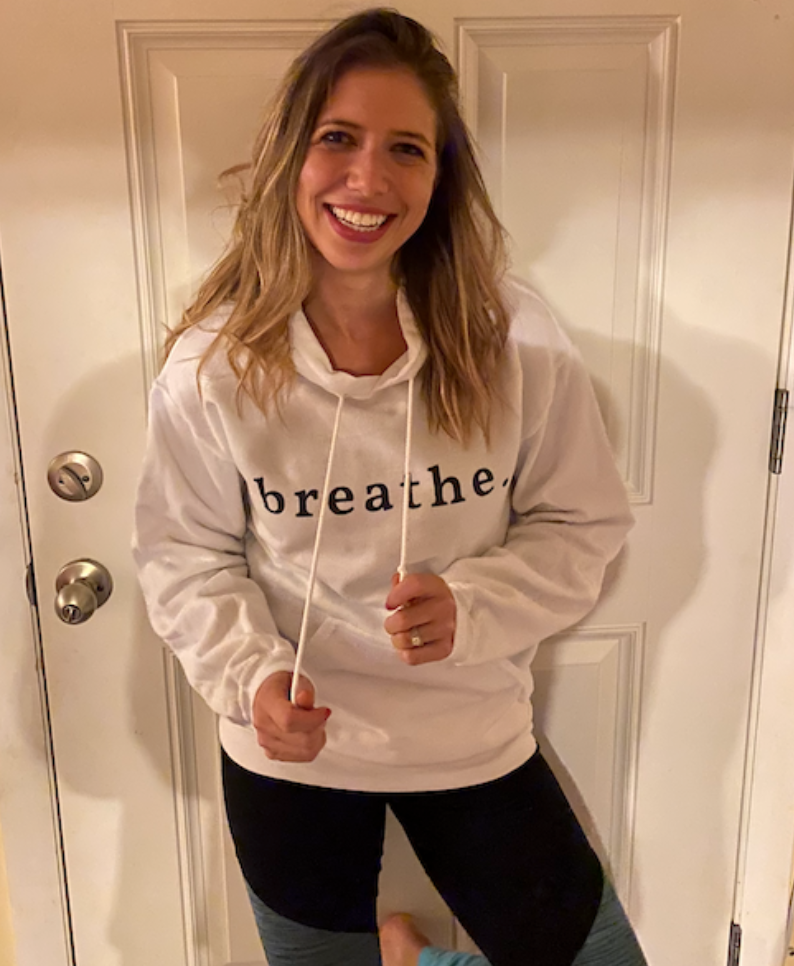 "I needed this! I needed Jordan."
"I was not sure what I was fully getting into, but I knew I was confused about my direction moving forward with my career goals. I came to find that it was not necessarily about the step by step process to build a therapy practice, yoga studio, or publish my poetry. It came naturally through questions asked and storytelling. I got to tell my story and through that, Jordan helped me define and clarify how my story brought a mission that I was confident in.
It was there all along, but Jordan's offerings and own authenticity helped me uncover and clarify my mission. Jordan believes in his own mission so much, you will end up believing in yourself more and through that you are left with enthusiasm, a spark, and willingness to embark on infinite possibilities to live life more honestly (with the likelihood to inspire and make good money too)."
Amanda Baker
Psychotherapist, Therapeutic Yoga Instructor, Published Poet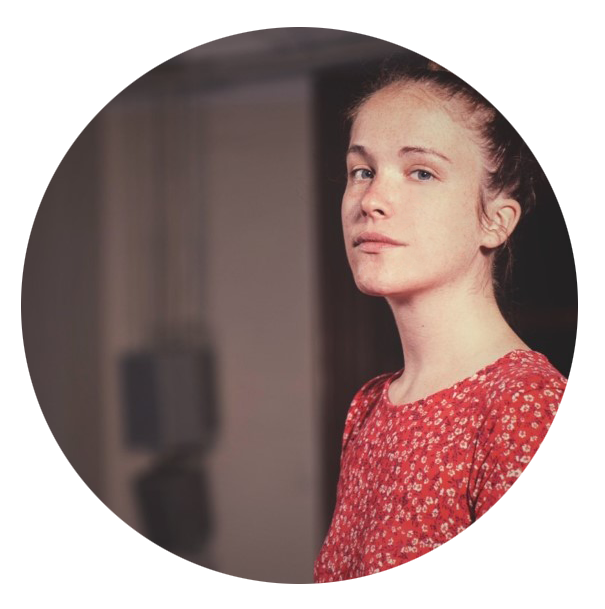 "If you're not sure what your next steps to take are, or are looking for inspiration from within, I definitely recommend working with Jordan."
"Jordan curated a personal development experience that harnessed the power of music and nature, my two greatest passions. This gave me clarity of values and direction I haven't been able to access on my own.
He used rhythmic metaphors to show me how I can transform anxiety into agency. By helping me to dismantle limiting misconceptions and insecurities, Jordan illuminated endless opportunities for my future I hadn't yet considered.
If you're not sure what your next steps to take are, or are looking for inspiration from within, I definitely recommend working with Jordan."
Sarah Gibbons
Grants Manager (Baltimore Office of Promotion & The Arts)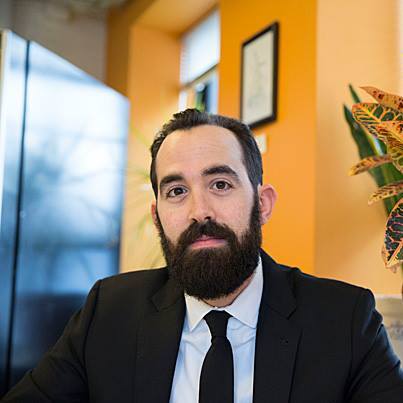 "Jordan is a unique soul. He lit a spark within me. One I needed. One I recognized from years prior but hadn't felt, or seen, in years."
"After college, my band was signed to Atlantic Records and I toured professionally until 2010 when the band amicably disbanded. My "office career" began at Harvard University working in their Public Affairs department. I fell in love with higher education, moved to Maine, and started working at Bowdoin College while simultaneously pursuing my master's degree. I'd been working at Bowdoin for nearly five years when Jordan and I reconnected (we'd come up in the same local music scene). I felt stuck and frustrated in my career. I wasn't sure what I wanted anymore.
 Jordan is a unique soul. He lit a spark within me. One I needed. One I recognized from years prior but hadn't felt, or seen, in years. Maybe that's too vague and cliché: Jordan contextualized all my life experiences and clearly laid out how I could use them to achieve my current goals. I believed him because he was right. He challenged me to think honestly about what I wanted out of life. He also enabled me to break down barriers that I'd created for myself. He has such a profound way of framing how all your life experiences play into what you have to offer the professional, and creative, world. You have a hand to play and cards to draw from. It's up to you to decide how they fit into helping you get where you want to go. He cleared the fog from my mind and gave me a renewed confidence. He also gave me my first lesson(s) in meditation. Everything he taught me; I revisit every day. Jordan is wise, kind, insightful, and tough. All those traits were instrumental in helping me reach, what I feel is, my best self. I'm grateful for the time, guidance, and wisdom that Jordan provided me. And I've never felt more ready to achieve anything, and everything, that I want out of life."
Robert Reider
Philanthropy Manager of Barbara Bush Children's Hospital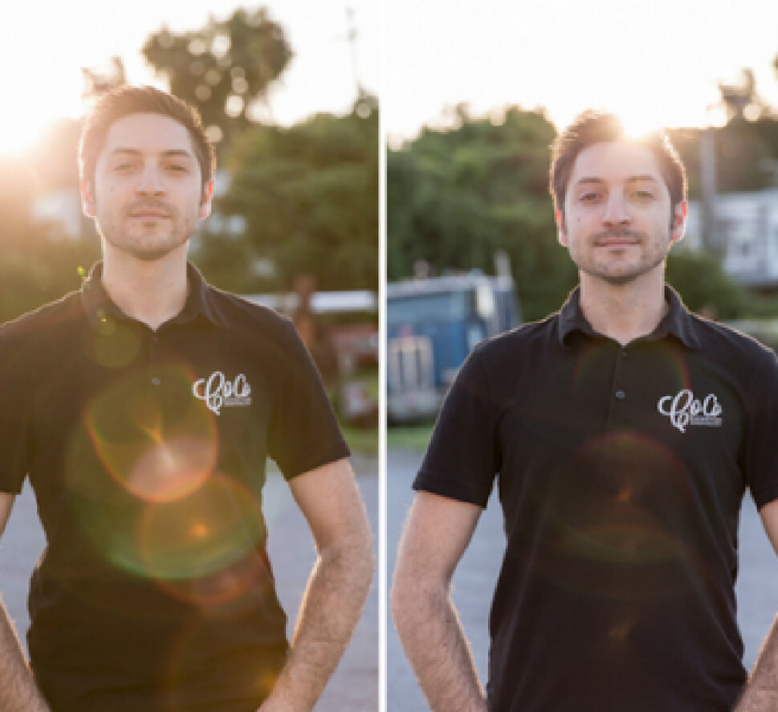 "Working with Jordan has been a transformative experience."
"Before the pandemic, my wife and I excelled in worlds of live events and professional concert touring. We have had the privilege to work with some of the largest names in music, run our operation for major music festivals and design activations for storied, international brands. Due to the behind the scenes nature of this type of work, I have always compartmentalized our experience and found it difficult to communicate it effectively. This brought me an enormous amount of anxiety as I am in a process of shifting into a new career.
Jordan has been paramount in identifying the narrative that ties all of these experiences together and parlaying them into a source of strength. He is patient, attentive, insightful and passionate. He creates an environment that allows you to be vulnerable, knowing that it will ultimately result in better clarity towards your end goal.
If you have the opportunity to work with Jordan, take it. Future you will thank you for it."
Andrew Cohen
Software Engineer at Under Armour | CoCo Backstage Hospitality (Elton John, Firefly Festival)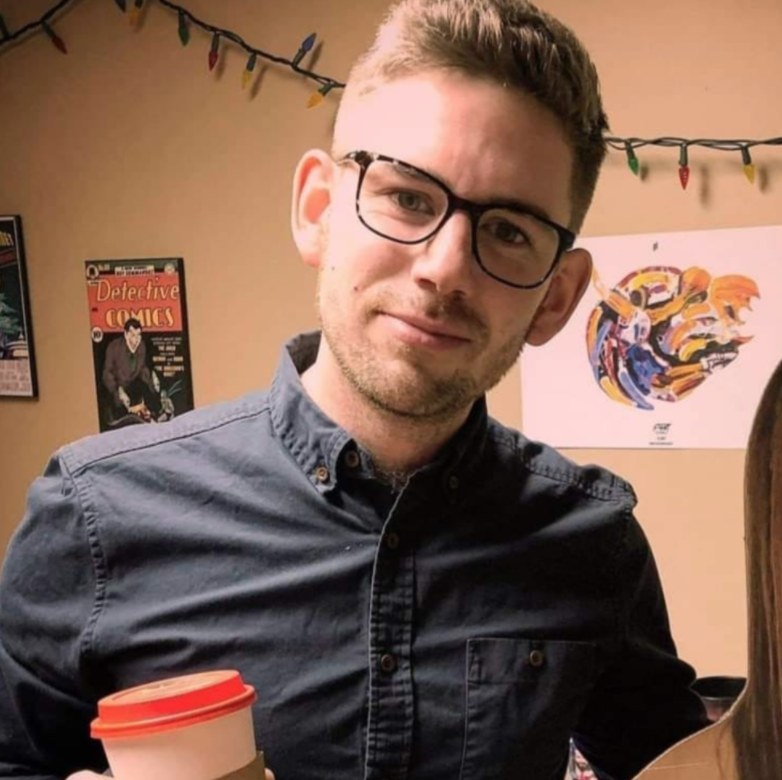 "I would not hesitate recommending Jordan and Beatwell Coaching to anyone."
"For the past three years I have been podcasting and creating content with a friend of mine. Over the years this has grown from a passion project to a job, which I intend to grow. Having to be responsible for every aspect of the business can add unnecessary stress and anxieties to my every day life and Jordan was there to help see me through to the other side.
Having regularly scheduled sessions with Jordan has allowed me to learn how to be a lot more productive with my time and allow me to feel pleasure in achieving goals rather than stress about trying to achieve them. Jordan is extremely gifted at being able to see someone's potential and help them to achieve it. He's shone light on new skills I've acquired since starting the business that I wasn't even aware I had. This can now help me in broadening my visions of what I believe I can achieve. 
I believe these talks with Jordan can help unlock untapped potential for any person in any industry. Following my sessions I have noticed my stress and anxiety levels decrease, my productivity increase, and my business grow to new heights. "
Davie Portman
Owner + Host of upNXT Wrestling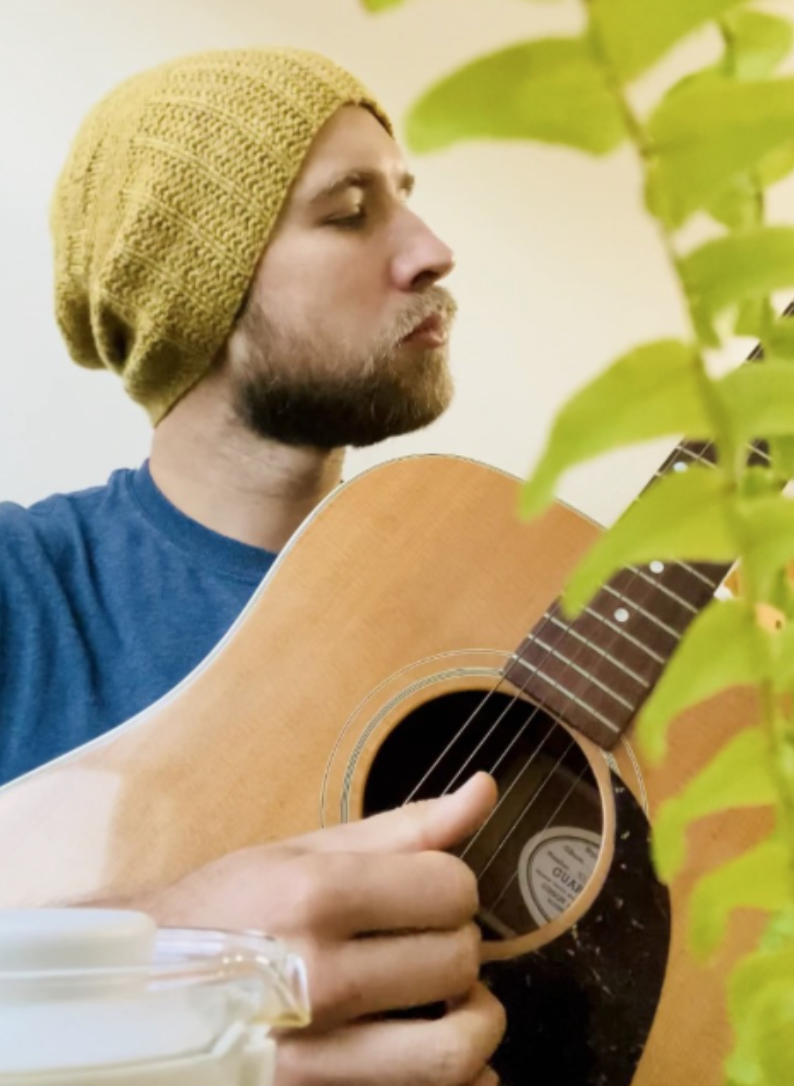 "Jordan has a natural ability to identify limiting beliefs."
"Paired with his natural curiosity, honest feedback and encouraging support, Jordan has helped me develop an inspiring perspective on what it means to be a creative business owner.
As a songwriter/creative and business owner, I have often struggled to connect the two. Through our coaching sessions, Jordan has helped me understand that the creative energy I use to generate song ideas is the same creative energy I can use to actively build and promote my business. My creativity is my business, and my business is my creativity. This shift in perspective is truly invaluable and would not have been possible without Jordan's coaching."
Ryan Keaton
Owner + Producer of Sunstone Recordings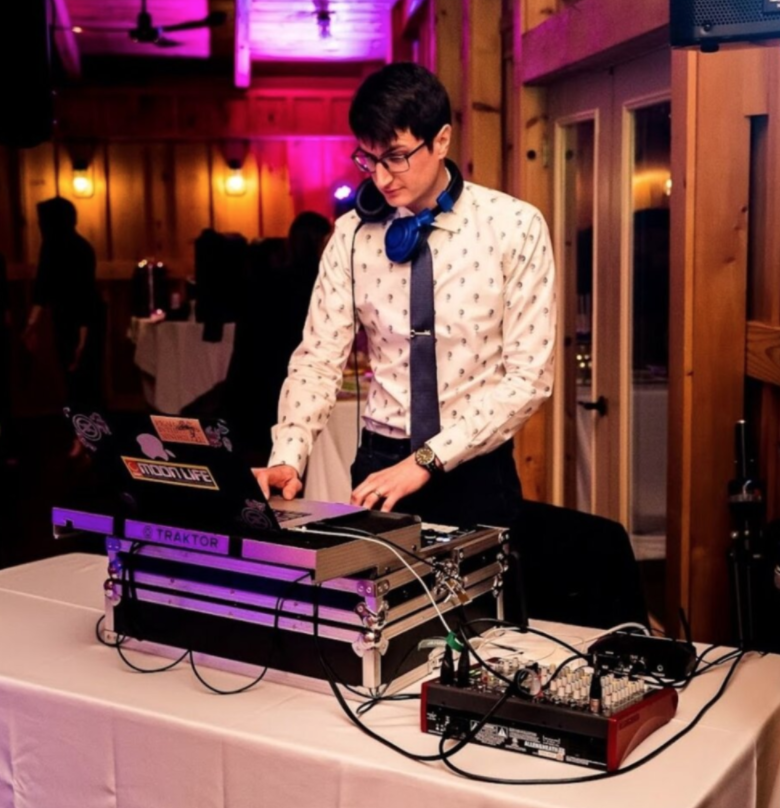 "Do it now, message Jordan now, do it. Unleash the inner you!"
"Every single person can benefit from a one on one professional coaching session, and Jordan Goodman has developed a vision that spoke to me and allowed me to find my rhythm. I am a man with many goals and little focus and execution, compared to the scope of my ambition. I have found that I was not working intentionally towards them.
Jordan and I spoke about a framework, a mindset, and a pathway to get to the state of crushing more often. Since my coaching I have been more aware of my actions, intentions, and the situations I am putting myself in to lead me to glory. I am focusing on clear and actionable ways to achieve my goals and creating a space in my mind to fail faster while being free of self doubt and the silly trappings we all allow ourselves to fall in.
Get a coach, live intentionally, follow your passions. Do it now, message Jordan now, do it. Unleash the inner you!"
Jeff Lang
Owner of Baltimore Sound Entertainment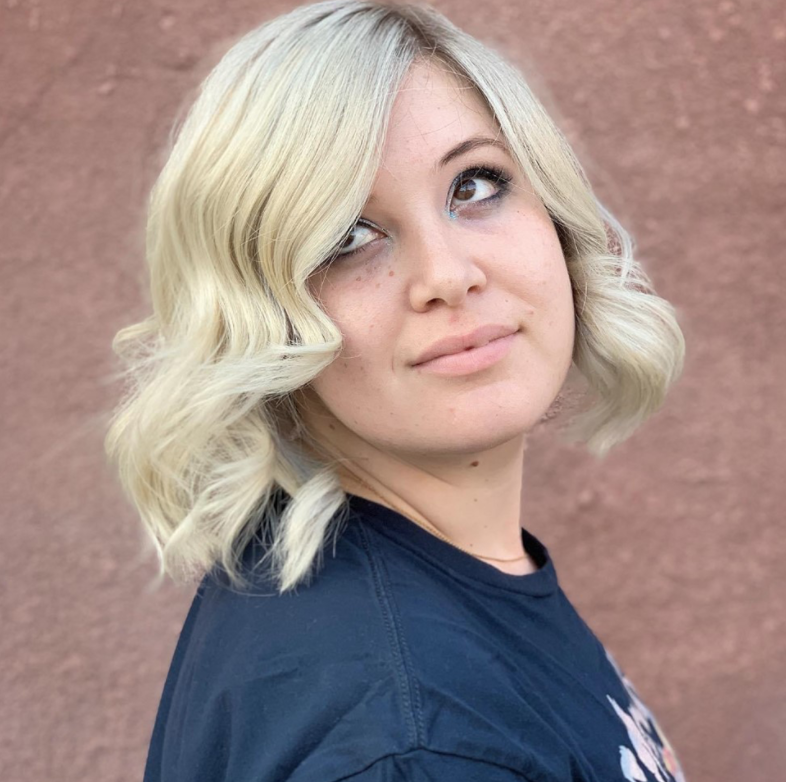 "I highly would recommend Jordan to all creatives and entrepreneurs at any step in their journey."
Utilizing Jordan's services was one of the best decisions I made early on in my entrepreneurship journey. He created a relationship between us to aid me in strengthening the relationship through myself and my business. I felt it gave me valuable lessons, mantras and tools to walk into future metaphorical mountains. I started off feeling like my biggest hurdles would be financial, with laws or with marketing, but what I came out of it knowing was that these would be concerns I could face if I was walking into this in full understanding of my rhythm. Jordan helped me redefine failure, to be in sync with myself and my goals on a deep level and use that to my advantage.
What was especially wonderful about Jordan is that he would very naturally go in the direction each session that felt important to me and how he kindly called me out on thoughts or fears that were unhelpful or unkind to myself. Now I walk into the next steps of my business feeling more connected and with more trust and kindness to myself. I highly would recommend Jordan to all creatives and entrepreneurs at any step in their journey."
Nadja Martens
Owner of Deadly Confectionary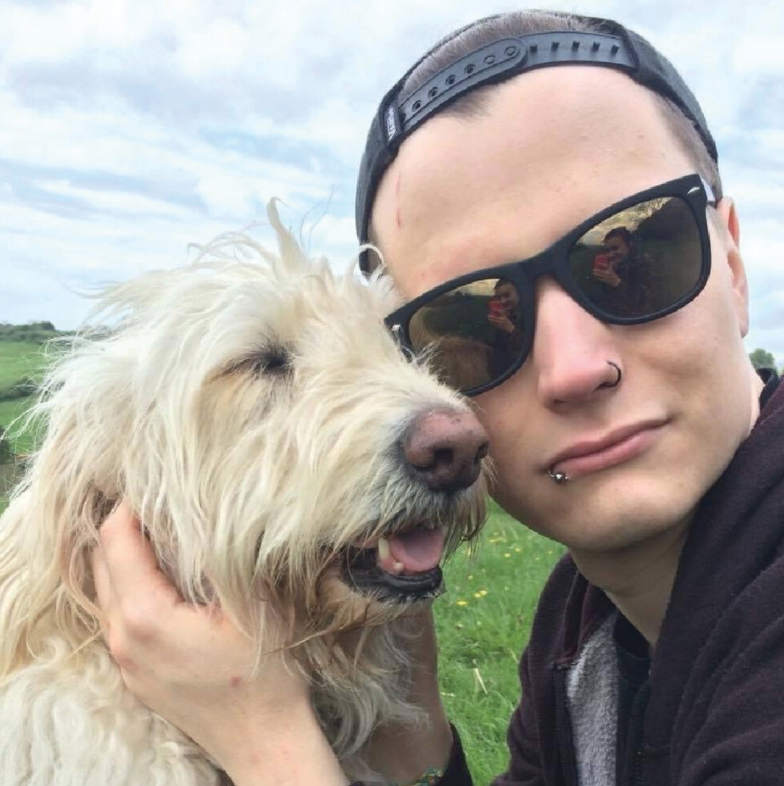 "If you're struggling to reach your goals, Jordan will help break down any resistance and show you the way through."
"For a long time I've been struggling to find the energy, motivation, and inspiration to achieve my creative goals.
With Jordan's coaching, he's helped me navigate myself through what roadblocks were in my way, both mental and physical, and has ignited a drive in me that I knew was there, but was lying dormant. He manages to do this respectfully, without judgement and whilst tailoring his sessions to your specific needs and goals."
Joe Hamilton
Musician, Marketing + Content Manager of GetGood Drums