I believe life improves when we feel more in-rhythm with ourselves + others..

This has been the mission of Beatwell since founding it in 2009.
The
 

Beatwell

 

Origin Story
---
Beatwell started early in my graduate program in clinical and counseling psychology at Loyola University Maryland. I was taking a course titled The Nature and Treatment of the Stress Response. For the final project, I was asked to research and present a stress-reducing modality. I am a life-long musician and had been a professional drummer for years. I knew that when I wanted to feel better, I would drum. And even though I knew drumming has been used for millennia across virtually all cultures, often for healing and community-building, evidenced-based research would be needed for it to be considered in Western, scientific culture.
It existed. Everything changed for me.
The HealthRhythms protocol demonstrated significant, stress-reducing effects biologically and emotionally. My mental health career instantly became more in-rhythm with who I am and desire to be. Months later, I was in Princeton, NJ being trained by the neurologist and music therapist that designed the protocol. I discovered the art and profession of Drum Circle Facilitation, traveling the US learning from the masters, and eventually presenting at the Drum Circle Facilitators Guild Conference in Myrtle Beach, South Carolina.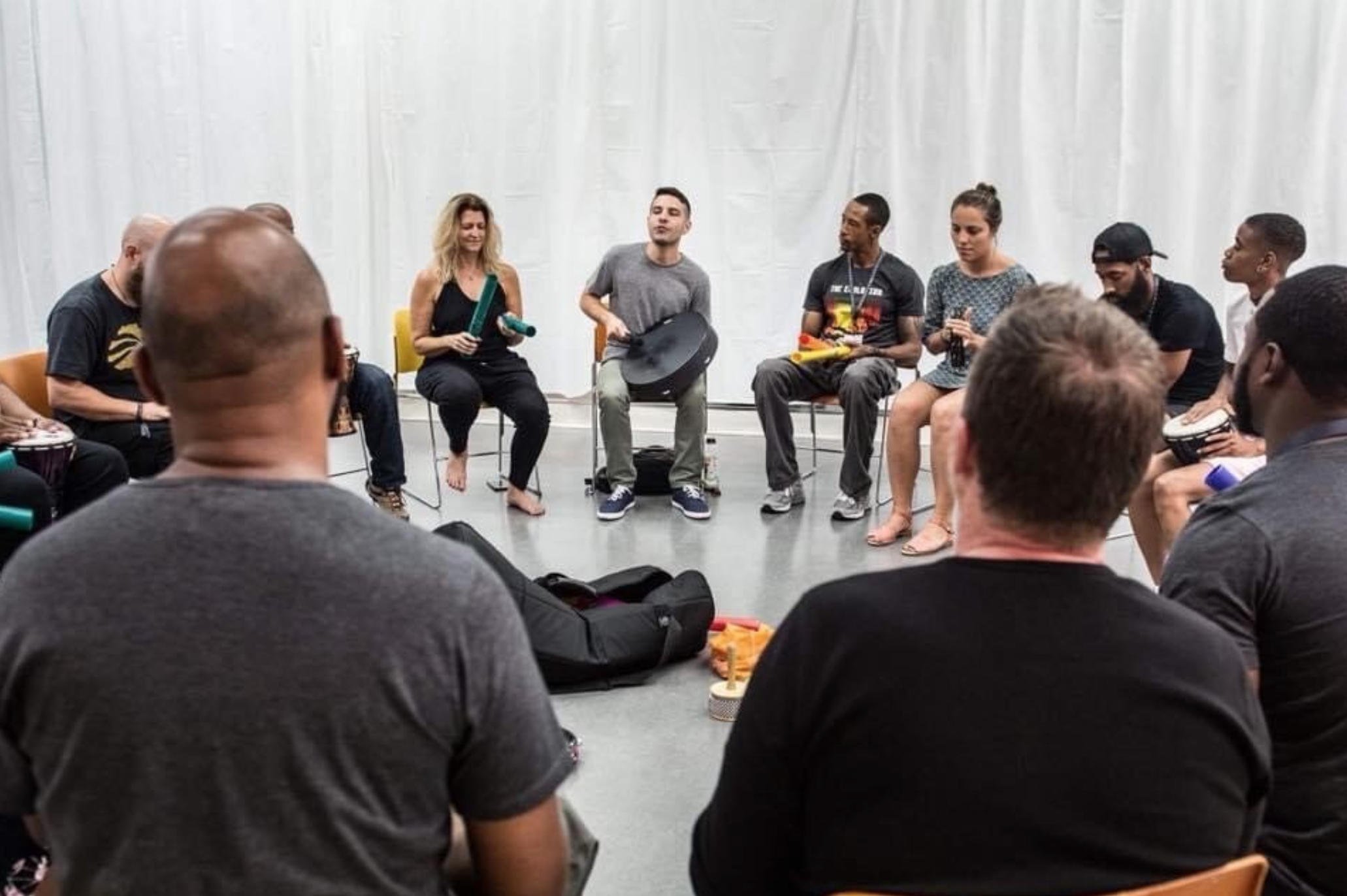 The entirety of my graduate education became focused on exploring the healing potentials of rhythm + drumming. I sought out opportunities at schools, mental health clinics, businesses, and wherever else communities gathered to facilitate rhythm-based experiences. I attracted local news, public television, newspapers, magazines, festivals, radio, and more with Beatwell.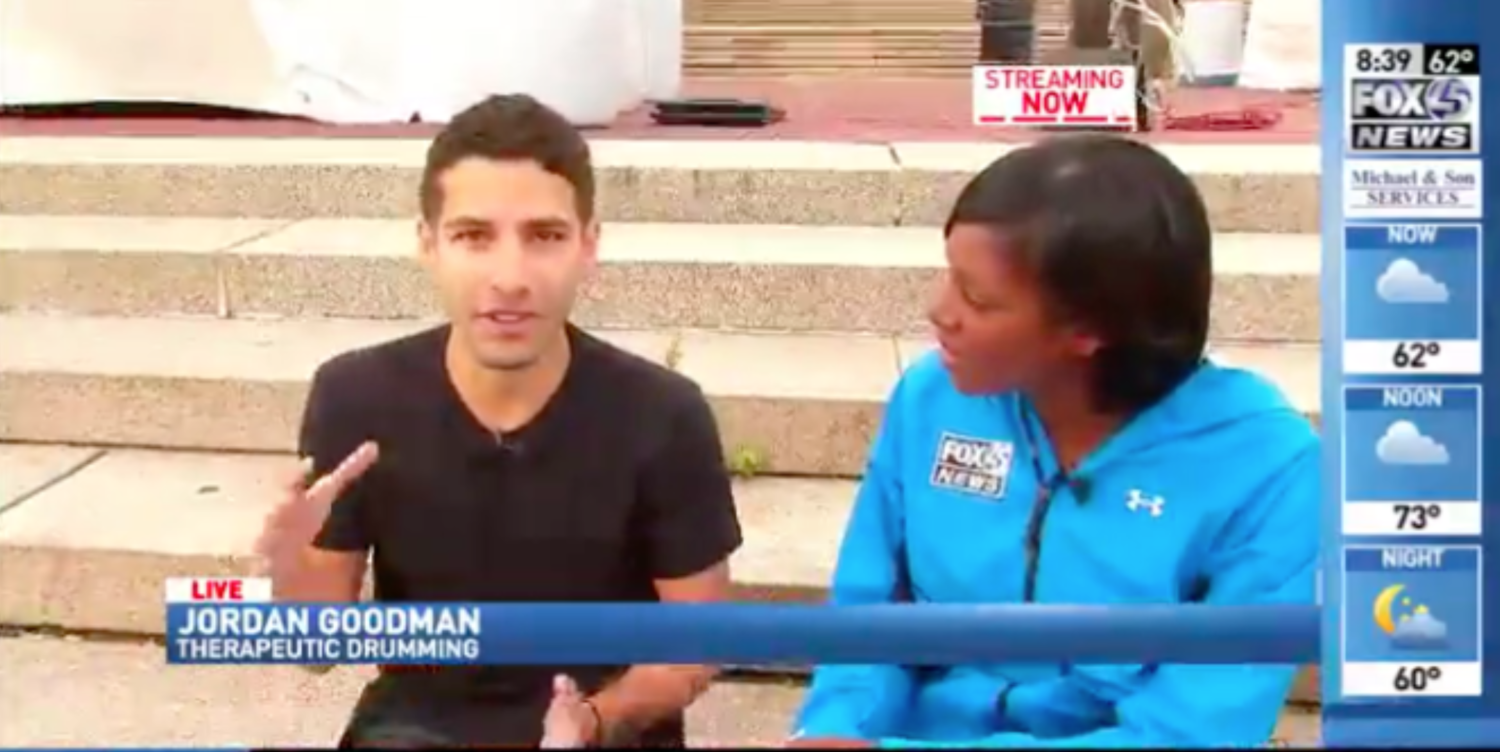 Beatwell appearance live on Baltimore news in 2016
I began training and consulting clinicians at the leading mental health institutions in the region. I traveled to universities sharing interactive guest lectures and presented keynotes at psychology conferences. As a licensed psychotherapist, drumming became my main clinical modality.
I have shared the healing potential of rhythm with tens of thousands throughout the country, in well over 1,000 drum circle programs. I have also shared the Beatwell Mission in thousands of private music lessons with students of all ages and abilities.
But in my mind, the actual work has little to do with music. The drum is simply a tool for something much greater. Through drumming facilitation, I get hired to help people feel better, work more effectively in groups, and develop a more meaningful connection with self and others.
Beatwell Keynote at Psychology Conference in 2017
Beatwell Playshop with Holocaust survivors in 2014
"The WHY & HOW of Drum Circles" mini-doc from 2015
I help people become more in-rhythm with life itself.
Let's Get Your Career More In-Rhythm with Who You Are!
My life is a daily commitment to becoming more in-rhythm with who I actually am. I wish the same for you. Beatwell Professional Coaching is my most comprehensive offering yet. I feel completely in-rhythm with myself in this work and my clients continue to tell me how life-changing it is for them. I believe life improves when we feel more in-rhythm with ourselves + our work. Life is too short for this not to be our aim. It would be my honor to commit to this life-changing work with you.
Beatwell Values
---
Our values determine who we will become, and what will become of us.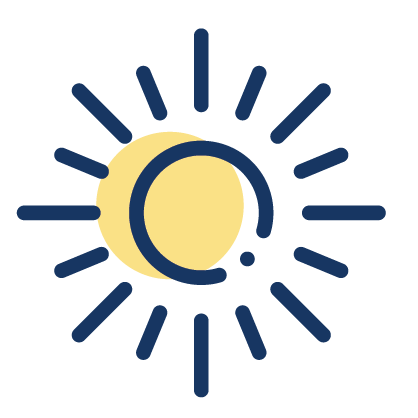 Passion
I'm not interested in the surface level and mundane. Becoming aware of, accepting, and ultimately exploring that which gives us energy is such a gift to ourselves. I want to feel ALIVE. Living a life of purpose provides us the inspiration and motivation to keep showing up.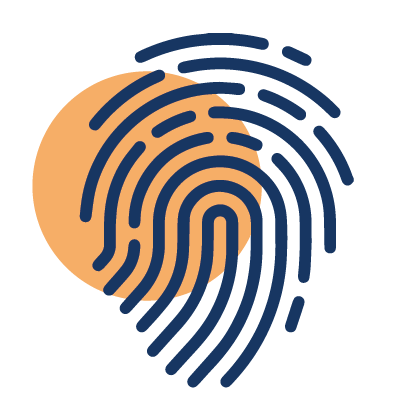 Authenticity
Self-love and acceptance is a process, and often the unlearning of ways we've tried to fit in. Our uniqueness, our quirks, our rough edges make us interesting. Acknowledging and cultivating who we truly are allows us to add unique value to the world. It simply be ourselves is revolutionary.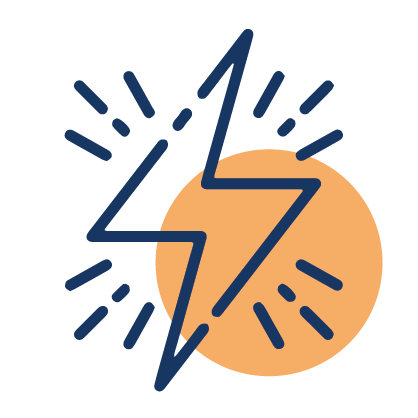 Independence
Develop self-efficacy and inner support. The less dependent we are on others the more dependable we become. We can develop deeper relationships that grow with joy and integrity.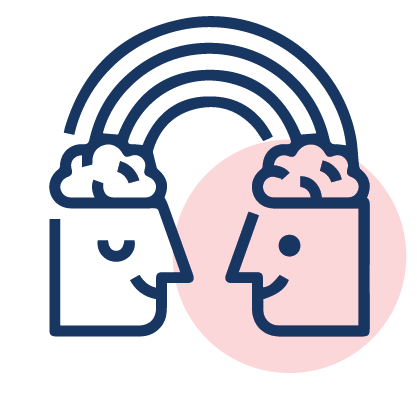 Awareness
I believe this is an inherent responsibility to myself and the world. Developing awareness is always the first step toward meaningful change. Shining light toward the darkness requires curiosity and vulnerability. Making the unconscious become conscious is our path to true growth and freedom.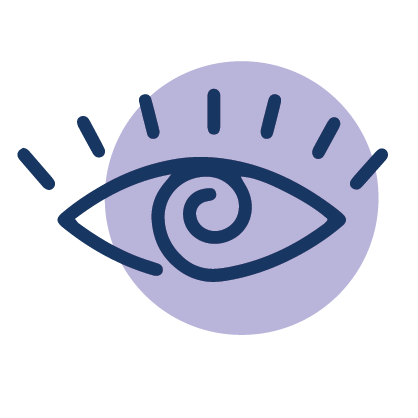 Creativity
To express ourselves with imagination is an act of bold generosity. Spontaneity implies trust in ourselves and others. Creativity solves problems, helps us feel seen, inspires meaningful change, and makes life more vibrant and interesting.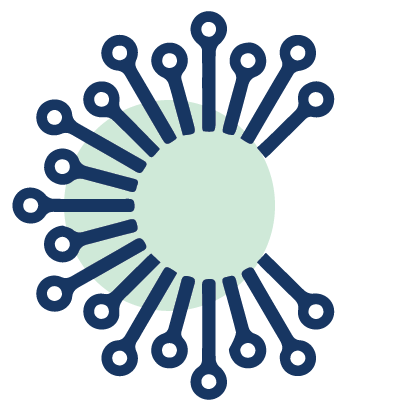 Connection
Our collective social connectedness, and even more primarily at an energetic level, is foundational to my spirituality and sense of "big picture" belonging in the world. Developing a connection with myself allows me to connect more meaningfully with others.